Questions for Michael Drapkin, Drapkin Technology

By @NY Staff


When he's not advising business and financial services clients about strategic uses of technology, or teaching business school students, consultant Michael Drapkin likes to write about some of the lessons he's learned while helping clients execute strategy using the Internet.

His latest entry into the marketplace of ideas is "Three Clicks Away: Advice from the Trenches of eCommerce" (Wiley) which he wrote with Jon Lowy, director of Internet Architecture for Deutsche Bank's online investment banking division, and Daniel Marovitz, director of Internet strategy for Deutsche Bank.

In addition to strategy and execution, the book takes a look at a handful of companies' very different experiences with the dot-com explosion, such as Gateway, Dow Jones, iVillage, Nickelodeon and Casio.

The founder and principal of Drapkin Technology also chairs the eCommerce Management division of Columbia University's Advanced IT Management program. He recently spoke with atNewYork about what he saw while in the trenches of electronic commerce development.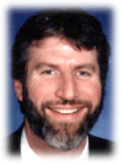 Q: There are tons of books about e-commerce out there. What's so special about yours?
There are tons of books about e-commerce technology, advertising and marketing, but almost nothing about how to create a strategy and understand the Web landscape, and how to build an organization that can lead you to success.
The book is about e-commerce strategy organization and project management. We get into various business models in use on the Internet, or to organize the venture from a business standpoint and go into detail about the various roles involved: executive, human resources, legal, etc. The last chapter looks at how to run projects successfully, and ways to track them.
Q: What were some of the lessons you found from the company case studies, like iVillage for example?
There are two lessons here, in my humble opinion. The bottom line is you have to figure out where the revenue is going to come from, so you don't have to go out and beg, borrow or steal to keep your company running. That's why all these (start-ups) are dying now. When they had the (start-up money), everybody thought they didn't have to run it as a business, that they could keep going to the well for more funds. Well one day the well ran out. Instead of going to the well, they should have been digging their own.
The other lesson is that you need to have management that understands the lessons from the past and understand how business experience works. The problem with the dot-com arena is that there were a lot of inexperienced but enthusiastic people who didn't know what they were doing. Too many people were getting funded who didn't know the essentials of how to run a business.
Q: Is that one of the reasons there have been so many lousy service level agreements? Your book touches on this topic.
Lots of people just didn't know how to approach vendor management. You need to understand the downside (of an SLA), ask yourself about the risks, understand the scope of what can go wrong, and address that in the contract. If you don't, you're going to be sorry. Plus, it's very easy to be deceived with these agreements. If a vendor says (the service is available) 99 percent of the time, well, that means that every 99 hours of operation, the service is down for an hour. That's not good. If your business-critical systems are down for an hour every couple of days, is that acceptable?
Q: What are some optimistic signs you see on the landscape of electronic commerce?
The biggest is that total volume of e-commerce is still expanding rapidly. The business of (online business) is still growing. But the question is, who's going to do it?
People are looking at the parameters and evolving to new business models, such as organic growth. When no one else is getting funded, you can concentrate on growing the business from within. Others are looking at partnering with existing companies, or at becoming part of another company.
The bottom line is this country was built on an entrepreneurial spirit. People start companies because they have to. It's in their blood. That trend is always there, along with the other one: you have to evolve or die.